The no makeup and natural beauty trend has become a massive movement that there are millions of posts using the hashtag #NoMakeup. Many have praised the trend for encouraging women to embrace their natural, makeup-free faces, so many celebrities have jumped on the bandwagon for different reasons. One of them is that they are wearing makeup all day when shooting films, and they want their skin to breathe, and some just want to make a statement. But it's surprising to see even one of the highest-paid actresses and well-known sex symbols show her bare face. So, if you're curious, we have some Scarlett Johansson's no makeup photos that would make you feel that she's gorgeous no matter what.
Of course, Scarlett Johansson is more than just another celebrity who we can bash or admire for how different she looks without makeup, and this article doesn't aim to do that. You might also feel like life is unfair because she still looks stunning in all these photos of her without makeup on, but don't let it get to you.
So, let's take a quick look at Scarlett Johansson's achievements that have made her a household name. Of course, you will see her no-makeup photos after some fun facts about the actor. If you're ready, then please keep scrolling to read and see more.
Do you want to know how much models turned actors make? Click here to find out Cara Delevingne's net worth.
No Makeup, No Problem, Especially If You're Scarlett Johansson!
Scarlett Johansson is the ninth-highest-grossing box office star of all time, with over $14.3 billion in worldwide box office receipts, which is an impressive feat considering she's been in the industry for less than three decades. She is also slowly becoming a sci-fi queen with films like Black Widow, Lucy, Avengers, Under the Skin, Her, and more under her belt.
Besides being an award-winning actress, Scarlett Johansson is also a recording artist, model, and philanthropist. She is in many of today's biggest movies where she has a team of makeup artists glamming her up, so it isn't easy to imagine how she would look without it.
But then again, this is Scarlett Johansson we're talking about, and it's hard to picture her looking like an average person when she goes makeup-free. But these photos that we have for you will make you rethink the power of makeup.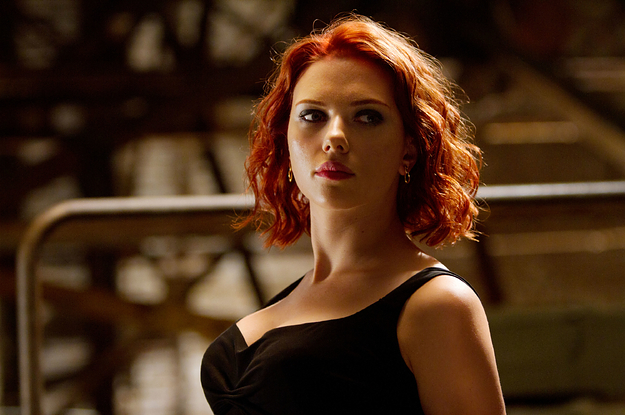 Are you a fan of Jennifer Lawrence? Click here to find out how she looks without makeup.
Scarlett Johansson's No Makeup Next To Her Glammed-Up Look
You have to admit that Scarlett Johansson without makeup is still beautiful, but these photos of her with makeup and without makeup next to each other give you an insight into how far makeup has come. Scarlett Johansson's no-makeup look makes her look like an ordinary girl you see every time you go to Walmart to get your milk and cereals. But suddenly, with makeup on, she's transformed into a blockbuster queen.
Scarlett Johansson's Grumpy No Make-Up Look
We don't exactly know what's happening here and why she's looking grumpy. Is it because Scarlett Johansson forgot the keys to her car or realized she's made a wrong decision signing up for Ghost in the Shell? Whatever it is, going to the gym with a protein shake and no makeup on is the proper way to deal with it. This photo just indirectly shamed anyone who hits the gym with too much makeup on because you're there to sweat and not look glamorous. So, if Scarlett Johansson was able to do it without fears of a creepy paparazzi snapping a photo of her no-makeup look, then so can you.
Are you Team Jacob in the Twilight movies and books? Find out more about Taylor Lautner's long hair as Jacob Black.
Scarlett Johansson's Pandemic Shopping No Make-Up Look
The Covid-19 pandemic's mask mandates were a perfect way to go out without worrying about how you look – you don't need to put any makeup on or look like how you do in your movies. This photo of Scarlett Johansson's no-makeup look with a mask on shows one of the very few advantages of living in a pandemic. As you can see, you can be a huge movie star and be instantly recognizable when you go out shopping, but you don't need to care about it when you have a mask on.
Scarlett Johansson's No Makeup Look Selfie
Once you learn about celebrities and their natural hair color, which you barely see onscreen, you'd realize just how much their scalps are suffering. So, it's refreshing to see Scarlett Johansson's natural hair after being blonde for most of her roles or as a red-headed Russian spy in Black Widow. Of course, her no makeup selfie deserves mention because it takes courage to snap a selfie with the phone camera so close to you and not be afraid of what people say. She honestly shouldn't, especially with that megawatt smile.
Are you a fan of The Chilling Adventures of Sabrina? Find out how Ross Lynch's brown hair looks like.
Scarlett Johansson's All Black And No Makeup Look
Scarlett Johansson's no-makeup look would make anyone feel like life is unfair because of this photo of her having a stroll with a casual outfit on but still looking fabulous. Although some may argue that she has a bit of foundation and lip gloss on, she gives some natural beauty vibes, and we're here for it.
Scarlett Johansson's No Makeup Look With Her Goofy Eating Habits
No one is safe from becoming a meme, and Scarlett Johansson is no stranger to being in many. So, this photo of her where she looks like she can't wait to tell you a joke after she's done chewing, not being a meme yet, is surprising. Sorry, Scarlett Johansson, you can disguise yourself with a granny hat and oversized sunglasses to eat in peace, but it won't work if you're one of Hollywood's biggest stars.
Scarlett Johansson, Trying To Look Unrecognizable Again With Her Big Shades, Hat, And No Makeup Look
In this photo, Scarlett Johansson is photographed at a French airport, and even if French people are known for being careless towards American culture, they still recognize her. Well, again, you can disguise yourself all you can, but you are one of the most recognizable stars, so try harder, Scarlett Johansson. Well, we have to give her a thumbs-up, though, for looking amazing even without any makeup on.
Scarlett Johansson Tries To Not Spoil Avengers While Eating Spicy Wings | Hot Ones
Scarlett Johansson Gives The #NoMakeup Look A Run For Their Money
So, if you've seen Scarlett Johansson's no makeup without feeling life is unfair, then congratulations because Hollywood hasn't gotten into your beauty standards yet. But if you really did feel like life is unfair after seeing all these photos, just to be clear: you shouldn't! Scarlett Johansson is one of the biggest stars out there, and she probably has all the time and money to take care of her skin. You do you!
Do you want to read some more articles like this? Check out Jobandedu and our entertainment section.