Among the many hopefuls and winners of the fashion designing reality show Project Runway, many would agree there's nothing quite memorable as the show's youngest winner. So, it's no surprise that Christian Siriano's net worth has grown to an impressive amount since he won the competition and started his collection.
Now that Project Runway is on its 19th season, many would agree that Christian Soriano is still one of the show's most successful alumni. To think that he won in season four and no one has still outdone his post-Project Runway success after fifteen seasons says a lot. But what is it exactly that has made him an iconic figure in the fashion industry?
There are many reasons why Christian Siriano's net worth is still steadily growing, as his career is just as fruitful as ever. So, walk the runway with him if you're ready to be wowed by his iconic runway pieces and some fun facts you may not know about his equally stunning life and career.
Do you remember the sitcom Sister, Sister? Click here to find out about Tia Mowry's net worth now.
Christian Soriano, The Youngest And Brightest Of His Kind
Before becoming a well-known figure in the fashion industry, Christian Siriano rose to prominence after becoming the youngest winner of the fourth season of the American competition Project Runway. So, here are some interesting facts about the fierce designer that might interest you:
Of Course, A Successful Self-Named Collection
In 2008, he established the Christian Siriano collection, which generated over $1.2 million in revenue by 2010, and reports claimed it to have surpassed $5 million in 2012.
Yes, He's An Influential Millionaire
Yes, he's worth that much! It's no surprise that Christian Siriano's net worth is $10 million, as his designs are all the rage in the fashion world. Siriano was also in Time Magazine's 100 Most Influential People in 2018. So, he's not just iconic – he's also influential.
Predictably, He's Always Been Into Art
Christian Vincent Siriano was born on November 18, 1985, in Annapolis, Maryland. He attended Broadneck Senior High School for a year before transferring to Baltimore School for the Arts, where he studied fashion design, which means he's always been interested in art. He has said in many interviews that his parents were huge art fans, and they encouraged him to pursue it, and everyone knows it was worth it.
Taking Up Ballet As A Young Kid Influenced Him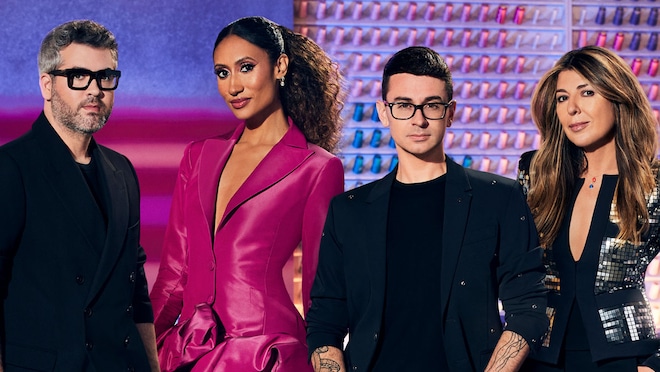 Besides art and fashion, Christian Siriano also studied ballet as a child, which influenced how he saw art and fashion with his flowy designs. Eventually, Siriano was inspired to pursue a career in fashion by his interest in costume design while working as a hair washer and style assistant at Bubbles Salon in Annapolis. During his stint in the job, he began sketching and designing more until he could afford to buy a sewing machine to make proper clothes for the salon's yearly hair shows.
Have you seen Law & Order? Click here to know more about Sophia Eva Pietra Meloni.
Like Many Of Us, He's No Stranger To Rejection
While Christian Siriano is an iconic name now, his success didn't happen overnight – of course, we all have to start somewhere. He chose to study abroad at American InterContinental University in London, England, after being rejected by the Fashion Institute of Technology, which only made him work harder. He began working as an intern at Vivienne Westwood and later at Alexander McQueen, Siriano's favorite designer. After finishing his studies, he relocated to New York City, which is, like the song goes: a concrete jungle where dreams are made of.
He Has A Perfume And A Shoe Line Too
Christian Siriano worked as a make-up artist and private wedding gown designer before auditioning for Project Runway. While the show didn't initially appeal to him, he decided to give it a try when his friend's mother suggested it, and it was the right decision, as his fans know. In the competition, he won three challenges and made it to the finals and won.
As part of his prize, Christian Siriano got a spot to display a twelve-piece final collection at New York Fashion Week and a fashion spread in Elle magazine, along with a 2008 Saturn Astra. He also received $100,000 to launch his business, which he did.
Do you want to read some exciting stories that you might find inspiring? Click here to know more about Henry J. Finch IV's story.
Besides Designing Fierce Clothes, He Also Designs Fierce Shoes
Christian Siriano launched his eponymous fashion line during New York Fashion Week on September 13, 2008, to a warm response from the fashion world. As expected, the industry recognized him as one of Crain's Top 40 Entrepreneurs Under 40 in 2010. The first Christian Siriano flagship store debuted on Elizabeth Street in Manhattan's Nolita area in September 2012. To keep Christian Soriano's net worth growing, he also released his fragrance and statement shoes called Christian Siriano for Payless.
He's Loud And Proud And In Love
By now, it's evident that Christian Siriano is openly gay, especially as he became known for his flamboyant attitude while saying catchphrases like "fierce". He currently resides in Manhattan's Chelsea district and has said that he maintains a good relationship with his ex-husband, singer-songwriter Brad Walsh.
On July 9, 2016, the pair tied the knot at their vacation home in Danbury, Connecticut. Unfortunately, all good things must come to an end as Brad Walsh and Christian Siriano separated in 2018 and filed for divorce in 2021. Still, Siriano may have a chance at "happily ever after" as he is now dating Kyle Smith as of March 2019.
He's Also Published A Book
Christian Siriano published Fierce Style: How To Be Your Most Fabulous Self in October 2009, where he shared his guide to finding your style and using it to build your confidence. Of course, it comes with his fashion dos and don'ts. Rennie Dyball co-wrote the book, and Tim Gunn, Siriano's old Runway mentor, wrote the foreword. He said he's proud of what Siriano has accomplished since his victory in Project Runway. Tim Gunn's net worth is $18 million.
Do you want to read some more articles like this? Check out Jobandedu and our entertainment section.
Christian Siriano on Styling Lizzo, Demi Lovato & Billy Porter | WWHL
Stay Fierce Like Christian Siriano
Of course, Christian Siriano's net worth will only continue to grow, especially as he is still at the top of his game. His fashion line is also one of the most sought-after in the fashion world, and it has changed the way the industry sees reality show winners. Undoubtedly, Siriano has stayed fierce for fifteen years, and we know he will continue to do so.