All of the films and lesser-known projects he made have contributed to building up Joe Manganiello's net worth, personal life, and career, which are all worth a look at.  He may not be a Hollywood A-lister as an actor, but he has been in some interesting projects that you may be curious about. Like what people say, "there's more to him than meets the eyes", and that is exactly the case with this towering hunk, as he has been active in acting since 2001, and he's also a director and a published author. So, let's look at his life and see why Hollywood should be giving him more than just supporting roles.
Do you like Keanu Reeves? In case you do, check out how he and Samuel Nowlin Reeves, Jr. are related.
Early Life
Anyone familiar with Italian names would know right away that Joe Manganiello's last name isn't American – yes, it's Italian, as his father, Charles John Manganiello, is of Italian descent. On the other hand, his mother, Susan Brachanow, has Austrian, Armenian, and Croatian blood, explaining the actor's ambiguous racial appeal.
Joe Manganiello is mostly European based on his genetic makeup. He was born and raised in Pennsylvania with his younger brother Nicholas. During his time in school, you could say he's always had it in him to become a film star as he grew up making films with his friends using borrowed film equipment. Additionally, he was the captain of all three sports he plays: basketball, football, and volleyball. If you're suddenly thinking, ''How tall is Joe Manganiello?'' after the mention of these sports, then he is a towering 6'4"
His interest in acting became his true calling when he auditioned to get in the Carnegie Mellon School of Drama, but they rejected him at first. His second attempt was more successful as he became one of the 17 students who got into the school's acting program. In 2000, he graduated with a Bachelor of Fine Arts in Acting, and that's when he traveled to New York and moved to California to pursue his dreams.
Find out how some celebrities would look if they didn't have tattoos? Check out how hard it is to imagine Post Malone's look without his.
Career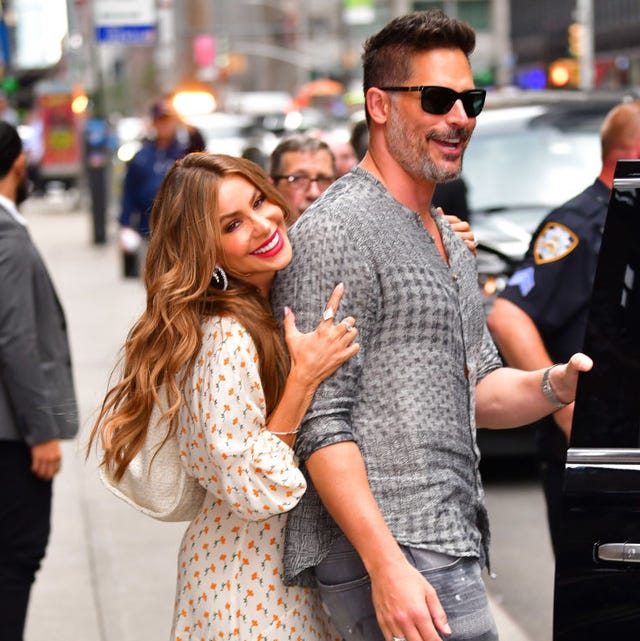 After moving to Los Angeles, he signed up rith a talent agent right away. Three days later, he found himself auditioning for the role of Peter Parker in Sam Raimi's Spider-Man, but he bagged the role of Eugene "Flash" Thompson instead. All things considered, landing a different role in a superhero film isn't that bad for his first film. From then on, he starred in many other films, theater plays, and TV series like ER, How I Met Your Mother, One Tree Hill, Magic Mike, Magic Mike XXL, and more.
In 2009, his breakout role came as he became a part of HBO's True Blood TV series, where he would go on to be part of for five seasons. His role as a werewolf Alcide Herveaux has earned him many accolades and recognition from fans and critics alike. Many people don't know that he almost bagged the role of Superman in the film Man of Steel, only for him to drop out of the final screen tests due to scheduling conflicts with True Blood. It seems like he's only going to be almost a superhero with his Spider-Man role and Superman screen tests.
WATCH VIDEO: Joe Manganiello As Superman? | Larry King Now
Do you need some recommendations on what to do tonight? Check out our Netflix and chill alternatives.
Personal Life
In between his acting stints, Joe Manganiello didn't leave behind his love for sports as he is a huge fan of the Pittsburgh Steelers and Wests Tigers. Besides sports, he is also an avid player of Dungeons & Dragons and practices Transcendental Meditation.
In 2014, Joe Manganiello met and dated Colombian-American actress Sofia Vergara and got engaged on Christmas Day of the same year, even if he said he previously said he doesn't see himself dating and falling in love with another celebrity. On November 21, 2015, the couple got married in Palm Beach, Florida, proving that love exists in Hollywood. While the couple doesn't have their child yet, he is happily raising her child from her previous marriage with American businessman Nick Loeb.
The couple's love story sounds like a story straight out of a Hollywood film, as Joe Manganiello has always fancied Sofia Vergara, but she was already married when he first met her. But right after her divorce from her ex-husband, he pursued her right away, even if she still had her guards up after her failed marriage. Between the two men, people are saying that she made the right choice as Joe Manganiello's net worth is $20 Million, while Nick Loeb's Net Worth is $10 Million. These issues shouldn't exist, though, as she obviously married him not for his money, as there are richer men out there, and they are now on their sixth year of marriage. Still, a husband with good looks, chiseled abs, and twice as much net worth doesn't hurt.
Do you know Hollywood's famous Goldberg couple? Check out our article about Sarah and Adam Goldberg.
The Future Is Bright For Joe Manganiello
Joe Manganiello's net worth will continue growing as his Instagram (@joemanganiello) shows that he is still active in his acting career and other ventures. He and his fans are also still hopeful that he will eventually bag a superhero role, or at the very least, a bigger role than the ones he's always getting. His time will eventually come, and anyone who knows how talented he is firmly believes in that.
Do you want to know how Gwen Stefani and Gavin Rossdale's son make millions at a young age? Check out our article about Apollo Bowie-Flynn Rossdale.