Suppose you're looking for ideas on where to go for a quick trip or a romantic getaway, and you're suddenly thinking of places you can visit. In that case, it's only natural to think of your favorite romantic films. When you find yourself asking, 'Where was Safe Haven filmed?' then you shouldn't worry because we've got you covered. We will give you some of the shooting locations that may inspire you to travel there and have your cinematic kind of getaway.
While some audiences would agree with Safe Haven's critics, you can't deny that the shooting locations in North Carolina took center stage in the film. If you're a fan of romantic films, you probably thought of similar questions like, ''Where was The Choice filmed?'' or ''Where was Dear John filmed?''. If you did, then you're in luck because these films' locations are also in the same state.
Of course, it would be a different kind of fun to go with your significant other or with your friends, but if you're the kind who likes traveling alone, then these places would still offer you the kind of adventures you need. So, let's digitally explore its shooting locations with Jobandedu for now.
Safe Haven's Film Locations
Some enjoyed Safe Haven film despite many film critics giving it a thumbs down because of the ludicrous plot or those who found the film's locations visually stimulating. Wherever you stand, you should visit these locations when you have the chance. You can also follow the footsteps of Dear John and The Choice's movie cast and crew by visiting and exploring them. But first, let's find out where they are exactly.
To answer the lingering question in your head, 'Where was Safe Haven filmed?', we have here a list of the gorgeous locations that fans of the film or travelers looking for an adventure should be interested in. Let's start taking a virtual tour at these places now. Here they are:
Wilmington Riverwalk
Begin your Safe Haven tour in Wilmington's historic river that would also give you a chance to see and explore the Wilmington Convention Center and Market Street. If you're a cinephile, then you might recognize this area while sightseeing as more than 400 movies and television shows have used this location to film some of their scenes. If you're curious about these other films, you should know that The Longest Ride's film location is also in this same area.
Do you want more ideas about film locations you can visit? Find out where Cast Away was filmed.
Southport Ferry Terminal
Once you get to the Southport Ferry Terminal, you'll recognize the station and ferry from the Safe Haven right away, as some of the best scenes in the movie took place there. Of course, you can visit places in the surrounding area, like East Bay Street and Waterfront Park. For those thinking of staying for a few days, you should consider getting a room in Wingate by Wyndham, where Nicholas Sparks also stayed while he was writing some of his books.
Wanna escape from the romantic space? Eager for prestigious manga Attack On Titan Season 4 Episode 5: Declaration Of War?
Downtown Southport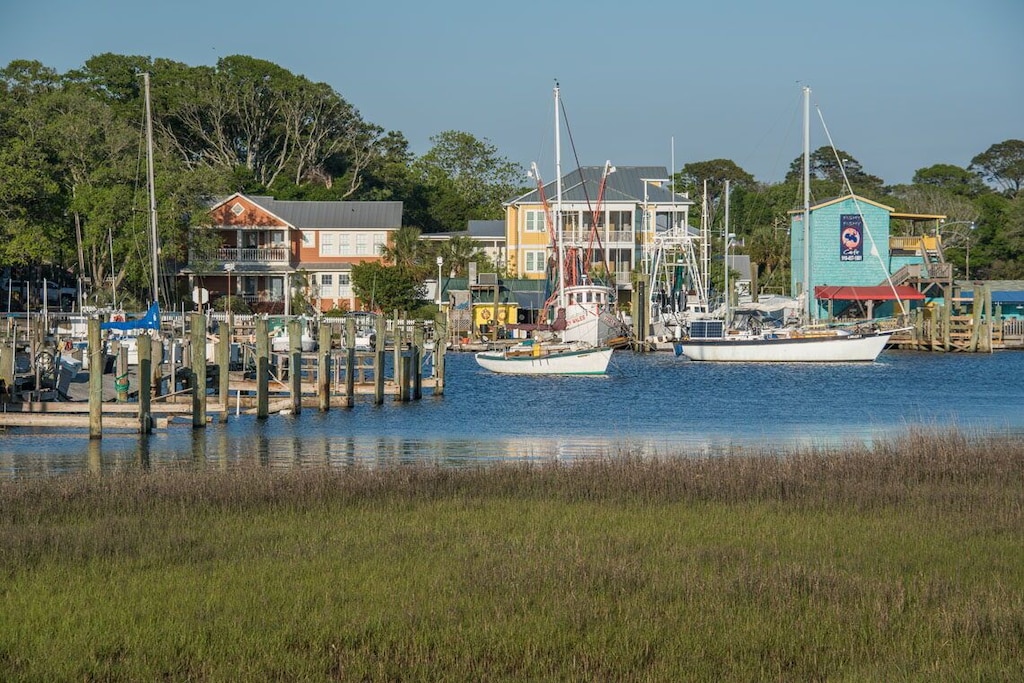 A few Southport establishments in Safe Haven also bring to mind The Little Things' filming locations, albeit the film being shot in California as both places share the same appeal. In Downtown Southport, you should visit Fishy Fishy Cafe, the same spot where the film crew shot the Safe Haven General Store scenes. Don't forget to stop by American Fish Co. for a meal and a few drinks by the pier, which will offer you an unforgettable view of the sea. This area was the location of Ivan's Fish Shack, where Katie did her waitressing job in the movie.
Are you a fan of The Fray? Find out the meaning behind their signature song's famous line, "Where did I go wrong? I lost a friend".
Fort Fisher State Recreation Area
Lastly, it would be best if you spent some time in Fort Fisher State Recreation Area, which is where Alex and Katie shared their first kiss in Safe Haven. This location would also offer you numerous activities like swimming and taking a boat ride to visit other nearby film locations, take some photos, and make fun memories.
Just a minor question for sci-fi lovers: Have you grasped the breaking news of The Witch Part 2. The Subversion or Thanos legendary?
Julianne Hough & Josh Duhamel – Safe Haven Interview HD
Let These Locations Be Your Safe Haven For A While
Now that you have the answer to that question stuck in your head, 'Where was Safe Haven filmed?' since Alex and Katie started their onscreen romance, it would be the perfect time for you to plan your trip. While Safe Haven and the other films and TV series episodes that filmed in this area have drawn more attention to these locations, they have still retained their coastal village charms and small-town vibes, absolutely contrary to the sexy cinematography, sensual music and mysterious neon lights in P-Valley's Season 2.
If you're a fan of other Nicholas Sparks novels, then you should know he has more books that took place in North Carolina as if the state is his muse. So, get closer to the author, actors, and the story by spending time in them.
Do you want to read related articles? Check out our entertainment section.