Loni Love's net worth from years of working as a TV host, author, actor, and ex-electrical engineer may not be the most impressive amount you will see in the show business, but her life and career are worth a look. And yes, you read that right – she also worked as an electrical engineer before she made her way into people's screens. Now, who else can say that they did all those fun jobs in their lives? Only her.
Loni Love worked as an electrical engineer in the early 2000s before changing careers to music engineering. She eventually decided to establish a stand-up comedy career, which she has actively been doing since 2003. Since then, she has appeared in several TV shows and movies and earned an Emmy Award for Outstanding Entertainment Talk Show Host in 2018 for her hosting stint in The Real.
Yes, engineers can also have a sense of humor, and comedians can also have incredible talent and knowledge in engineering. So, if this unusual combination of talents is surprising or fascinating to you, then please read on to find out more about Loni Love's net worth, life, and career.
Do you want to know how Gwen Stefani and Gavin Rossdale's son make millions at a young age? Check out our article about Apollo Bowie-Flynn Rossdale.
Loni Love's Life And Career You Will Love
Early Life: From Playing The French Horn, Working For IBM, To Stand-Up Comedy
Love was born on July 14, 1971, and her single mother raised her in Detroit, Michigan. In many of her interviews, she recalls that her father abandoned her family when she was still a baby, making life for her mother, who was working as a nurse's aide, more difficult to raise her. While we may have heard of many stories like this before that could make anyone lose hope for humanity, it didn't deter Love from achieving so much success in life.
Later on in life, Loni Love attended Cass Technical High School, where she started her passion for engineering while playing the French horn. Eventually, it was the former that she decided to pursue as a degree in Texas' Prairie View A&M University. Love comically described her time in the GM assembly line fixing doors on 1993 Oldsmobile Cutlasses in many of her interviews.
She has also worked for IBM and other companies for several years until she discovered stand-up comedy after winning a competition in her college's historically African sorority Delta Sigma Theta. This part is when Loni Love's net worth, life, and career started changing and taking shape.
Are you a fan of Law & Order? Check out more about Sophia Eva Pietra Meloni.
Early Career: From Xerox To TV Shows And Movies
After graduating and in between her time working as an electrical engineer, Loni Love continued to do stand-up comedy in different clubs. Since it was something that she enjoyed doing, many people started noticing her. Love became a regular at the Laugh Factory, where she would perform after her day job as an engineer at Xerox in California. When Xerox started laying off employees, Love resigned after eight years since she realized it was something she didn't want to continue doing – doing so also allowed someone else to keep their job. After that, she pursued stand-up comedy and started hosting as well.
After a few years of starting her stand-up comedy career, Loni Love also started hosting. She hosted a VH1 series called I Love the 2000s, in which she discussed pop culture highlights of the era. Loni Love was also a panelist on Chelsea Lately, a late-night show. She has since appeared in several TV shows, including Star Search, Hollywood Squares, Premium Blend, and more.
After a few years of doing stand-up comedy and hosting, Loni Love finally broke into the industry and was even dubbed a "Hot Comic" by Campus Activity magazine in 2009. Among her earlier recognitions, the ones that helped her career take off fully were being in Variety and Comedy Central's "Top 10 Comics to Watch". Whew, that's a huge achievement for an electrical engineer-turned-comedian!
Do you like Keanu Reeves? If yes, you should check out how he and Samuel Nowlin Reeves, Jr. are related.
Latter Career: The Real Deal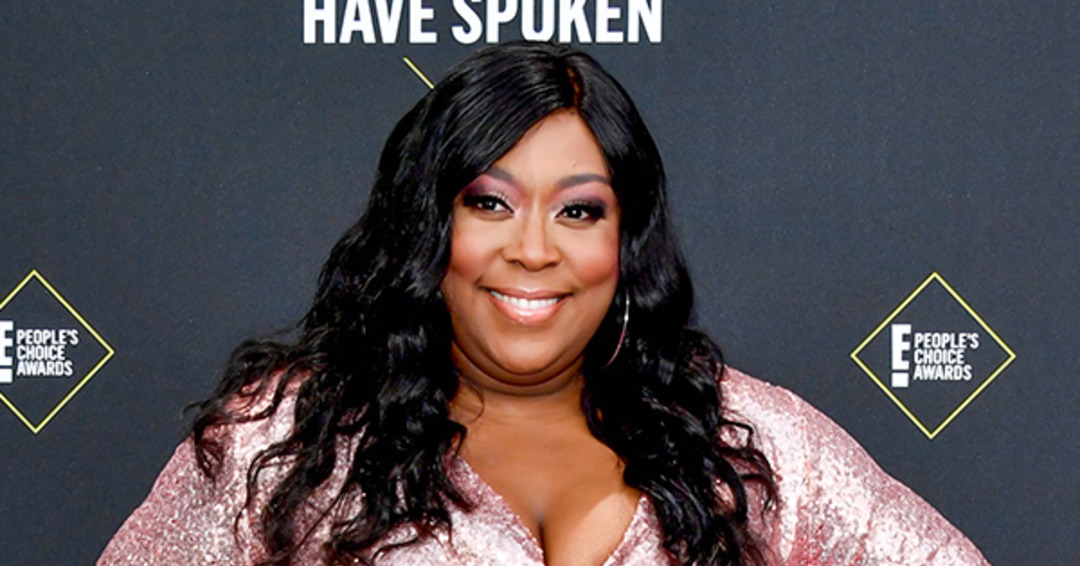 To start the latter years of her active career, Loni Love won the Jury Prize for best stand-up at the 2003's US Comedy Arts Festival. She also started acting in several films and appeared in other TV shows, like Mother's Day, Gutshot Straight, Soul Plan, The Funny Dance Show, Kevin Can Wait, Kickin' It, Wild 'n Out, Ned's Declassified School Survival Guide, and many more. She also has her first one-hour Comedy Central special, America's Sister, and released it on May 8, 2010. Of course, Love's momentum won't stop there as she has also created and launched a comic advice book called Love Him Or Leave Him But Don't Get Stuck With The Tab in July 2013.
Are you a fan of The Fray? Find out the meaning behind their signature song's famous line, "Where did I go wrong? I lost a friend".
Loni Love, along with Tamar Braxton, Adrienne Bailon, Jeannie Mai, and Tamera Mowry, has been a co-host of the syndicated daytime talk show The Real from 2013 until the present time. In 2016, she also won the ninth season of Worst Cooks in America, earning $50,000 for her charity of choice. Well, it looks like she can also call herself a philanthropist and add it to her long list of achievements. Currently, Loni Love's net worth is $1 million, and it's showing no signs of stopping from growing.
Even in moments when Love isn't in the spotlight in her stand-up comedy stints or TV shows, she shines with her funny personality. In one of her interviews, she told talk show host Kym Whitley that she once visited Tyler Perry's house and took one selfie even after he blatantly said that guests aren't allowed to take photos. This funny confession didn't hurt anyone as Perry dismissed it and became part of the many reasons people love her for being a funny person to have everywhere as she doesn't take life seriously. Kym Whitley's net worth for being in the same league of a talk show as Love is $2.5 million.
Loni Love – Full Set | Jeff Dunham @ JFL
Are you into MTV's dating shows? Find out the untold stories behind Shanley and Chris T. from "Are You The One?".
Personal Life: What/Who Else Does Loni Love Love?
During the first few months of the COVID-19 pandemic and the lockdown that ensued in 2020, Loni Love has also started an Instagram Live program using the hashtag #quarantinewithloni. Her show has garnered a total of 50,000 to 100,000 viewers, especially as many of her fans were stuck at home and were looking for ways to pass the time. It was a useful way of spending their lockdown as Love talked about many things and people she loves, like food, comedy, black artists, and many more. Of course, you can follow her account for more updates on her life as she is quite active on it.
Now, if you're a fan of Loni Love and have followed everything she has done in her show business career, you still might not know everything there is to know about her. You might be asking if she is in a relationship and if she is, then: ''Who is Loni Love dating?''. Yes, she has been in a relationship since 2018 with her The Real co-host James Welsh who she met on a dating app called Christian Mingle. Since they first started dating, the couple has been going strong, and her Instagram posts showing their trips and simple dates together are well-received by her fans.
Do you want to read more inspiring stories? Click here to read about Henry J. Finch IV's story.
Gotta Love Loni Love
So, you see, it's never too late to change careers and find what you truly love even after spending years doing something else. Loni Love's net worth and career prove that you can achieve success when you work hard and pursue your passion. And we love her for that.
Do you want to read related articles? Check out Jobandedu and our Entertainment section.