'Living with yourself' started with Paul Rudd appearing as 'Miles'. Miles took up an experimental treatment package in hopes of getting his life back on track. Unexpectedly, the package results in Miles having a clone of himself right in his life. What will happen to Miles in 'Living with yourself' Season 2?
All To Know About 'Living With Yourself' Season 2
Directed by Jonathan Dayton and Valerie Faris, 'Living with yourself' season 1 premiered on Netflix with eight episodes. The show's creator, Timothy Greenberg, always creates plenty of scope for different seasons in each episode. He has plans to expand the world around the three essential characters if Netflix is to renew it.
In fact, during the first season, there was no discussion about a 'Living with yourself' Season 2. The show's future was mainly in the hands of its lead actor, Paul Rudd. Fortunately, Rudd is an international superstar whose influence on a potential return is undeniable. To date, the show is still on hiatus, and fans are dying to know when the release date for 'Living with yourself' Season 2 will be.
Why Do Fans Cherish The 'Living With Yourself' Season 2?
Though the main plotline is as simple as seeing Miles living together with his clone, the show has its particular way to attract viewers. In the first season, Miles's clone showed his clear intentions to take his own life but failed. He left the gun there on the table, leaving the decision to Miles. However, Miles didn't want to kill his clone, and the two shared an emotional hug. But something happened just then.
Miles' news of soon becoming a Dad changed everything for him and his wife, Kate Elliot (Aisling Bea). Dan (Desmin Borges) is a potential problem as well. As Miles' co-worker, Dan knows about cloning, and every time he and Miles depart, he would act differently. These will be the foundation for the happenings in Season 2, which explains why fans are excited to hear news of the Season 2 release date.
Paul Rudd- lead actor of "Living with yourself". Image: Entertainment Weekly
What To Expect For 'Living with yourself' Season 2?
In the first season, "Living with yourself" has got good reviews from audiences. The show received a rating of 7.2 stars out of 10 from the IMDb. Besides, the media gave "Living with yourself" an excellent 4 out of 5. For a Netflix show, such ratings are very positive, and hence fans see no obstacle preventing "Living with yourself" from a Season 2.
Though there is not much confirmation of the second installment cast, it is safe to expect the old ones to come back again. They have explained the show was put on hold due to the pandemic situations changing so rapidly and dangerously. However, as soon as the problem is under control, the show producers and cast members will start working on a Season 2 immediately.
Regarding the cast, fans were worried about a potential cast change. However, we all agree that the show would become nothing without the key actors of Season 1. However, there can be new characters for sure. The show creators talked about serving the fans with a Season 2 sometime in early 2021. However, 'Living with yourself' Season 2 is nothing more than an expectation to this date.
Fans Hope For A Better Ending Than Other Similar Plots'
Many fans have found the similarity between 'Living with yourself' and 'Life Is Strange' – a 2015 video game. 'Life is Strange' tells Max Caulfield's story, who can rewind time and enact the butterfly effect. Players will act to adjust the narrative as it unfolds and reshape it during time traveling back to the past. Though 'Life is Strange' did get some favorable reviews on character development and rewind game mechanics, many fans were disappointed with 'Life is strange' bad ending.
'Life is Strange' is all about Max Caulfield and her time travels. Image: Eurogamer
Hence, when they see similar situations in 'Living with yourself', they expect the show to have better plot twists and more satisfactory developments in 'Living with yourself' Season 2. Furthermore, 'Living with yourself' enjoys a very mixed cast, the same as the 'Note to Self' cast. Both shows optimize the diverse cast of actors of different races and experience backgrounds. That makes them authentic replicas of life in the United States, where people of various nationalities enjoy life as a society.
What's Holding 'Living With Yourself' Season 2 Back?
Despite its popularity, 'Living with yourself' has not got a green light on Season 2. But don't be disappointed just yet; the show's producers never officially call it off. It's the fame of lead actor Paul Rudd that is affecting the Season 2 release plan.
Paul Rudd has become a big name in the Hollywood scene. From his earlier roles in 'Clueless' (1995), 'Anchorman: The Legend of Ron Burgundy' (2004), or 'The 40-Year-Old Virgin (2005), Rudd has created his unique acting style. But his fame rose to a higher level with his 'Ant-Man' character in the Marvel Cinematic Universe. Incredibly, his appearance in Avengers: Endgame in 2019 has escalated Rudd to the A-listed Hollywood stardom.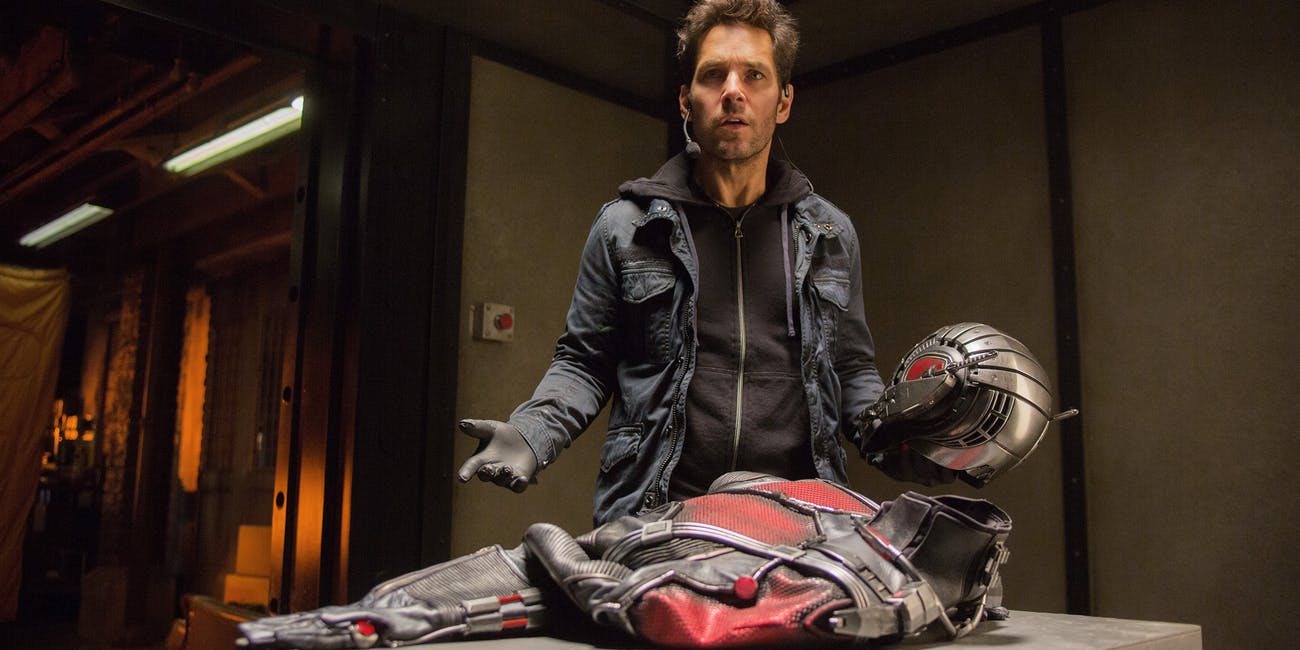 Paul Rudd as Ant-Man in the Marvel Universe. Image: hotcorn
Indeed, Rudd's filming schedule nowadays is packed with big projects. He is coming back in Ant-man in the Marvel Universe. Plus, he signed the deal with Apple TV+ for not one but two shows: The Shrink Next Door and Ghostbusters: Afterlife.
Rudd's wife in 'Living with yourself", Aisling Bea is also thriving in her career. Bea's time will be split for Disney+'s Home Alone and a movie named Sweet Dreams. Hence even if they both want to release 'Living with yourself' Season 2, they need to schedule alignment to start filming.
Similar to "Living with yourself", other Netflix shows have gone on a permanent hiatus but still have the option to return in the future. Shows like "Master of None" or "Mindhunter" are also popular among fans, but the next seasons of these shows are yet to be confirmed. "Living with yourself" has only been on hiatus for a couple of years now, and fans can hope that a Season 2 will be announced soon.
Keep Your Eyes Out For A Release Soon
Will Miles find happiness in Season 2 of "Living with yourself"?. Image: theawesomeone.com 
There is no confirmation yet on either a go-ahead or a forget-it. "Living with yourself" fans are still putting up hopes that the show will indeed get a Season 2 and soon available on Netflix. Luckily, the producers of "Living with yourself" show all the good intentions about a second installment of the show, and fans can bank on that. 'Living with yourself' Season 2 hopefully will be even more popular than its predecessor. With that, fans can relax with some popcorn while more seasons will come their way.
Grasp Your Attention:
Jensen's, Rob Lowe's, Spike Lee's Net Worth, And More
How Hard To Imagine A Post Malone Without Tattoos?
Top 6 US Male Celebrities Singer Net Worth Will Make Your Day!